This is a Sponsored post written by me on behalf of Piccadilly Restaurants. All opinions are 100% mine.
It's summer time and the living is easy but the fast food choices are an eyesore. I started making much healthier choices and it's time to watch my weight and my wallet. I'm getting very serious about my food choices. I choose healthy and it's all about eating wholesome sides like the ones at Piccadilly's. Did you know Piccadilly's have a Homestyle Veggie Plate and you can choose any three of their 4 sides, including steamed veggies and fruit salad, all for just $5.49.
Piccadilly's is a nice down home restaurant with lots of good food. Piccadilly Cafeteria first opened in 1932 in Baton Rouge, Louisiana. Twelve years later, a budding restaurateur by the name of T. H. Hamilton took the reins with hopes of growing the business. Today, there are approximately 60 restaurants and 80 food service locations all across the southeast. 
I've noticed most people are moving away from meats and adopting more veggies into their flavor palate. You can never go wrong with Piccadilly's veggies. Pick three sides and add your choice of freshly baked bread. Choose from an array of sides including smothered okra, grilled vegetables or carrot soufflé. To check out all of Piccadilly's menu of sides, click http://bit.ly/PiccadillySides.
What's your favorite Piccadilly meal and sides you would like to try at Piccadilly Restaurants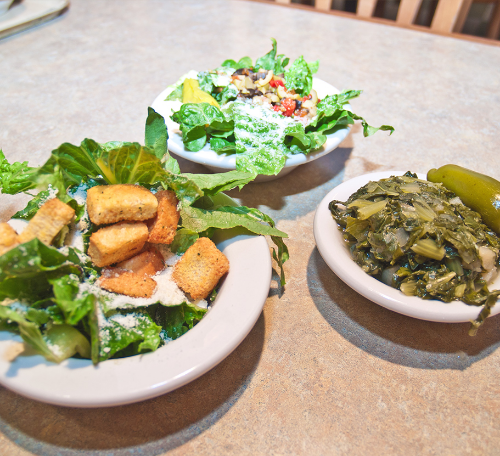 For more information please visit www.piccadilly.com, Facebook.com/piccadillymeals and @EatPiccadilly on Twitter.