This is me, TOO EXCITED for words after I received word from Disney that I would be headed to Los Angeles along with 24 other bloggers for a fun-filled Big Hero 6 red carpet premiere November 2-5th!
Needless to say, It's ABOUT TO GO DOWN!
This is definitely going to be an All-Star event! Here's why.

Although I've been to Los Angeles for some of the most wonderful Disney movie premieres ever, this one hit me like I was attending for the first time. Maybe it's because I'll be dazzled while on-set touring some of my absolute FAVORITE shows like Dancing with the Stars (Airs Monday nights at 8/7c) where I get to live-tweet and experience the real feel of what it's like to attend a live-taping of a show!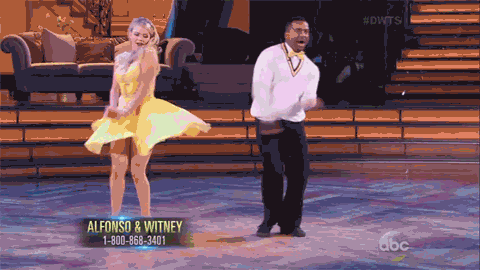 I may not get to see Alfonso Ribeiro do the "Carlton" anymore but I get to see him do his thing LIVE and that's good enough for me! And expect a special guest or two to join us for dinner afterward! Who will it be? Bruno or Ribeiro?

Now attending a live taping is a first! I've never done that before! I will literally be sitting among the stars… Ahhhh… oh what a feeling.

And that's not all! (in my game-show announcer voice)
My new love is a cool new show called Black-ish (Wednesday nights on ABC at 9:30et/8:30c), starring Anthony Anderson, Tracee Ellis Ross and and Lawrence Fishburne and I've been told that we will tour the set of Black-ish which is shot on the Disney lot! 
Check out my review of Black-ish >> What It Means to be Black-ish and Proud
Black-ish is a witty new series that hits the nail on the head about the experiences of a middle-class black family who tussles with keeping their identity intact while trying to navigate living in a sector of suburbia that doesn't quite mesh with their melanin. (If you know what I mean.)

I wonder if Anthony Anderson will come hang out with the mommy bloggers because I truly dig this dude. I often talk to him on Facebook too. He's so down-to-earth and accessible. And I would love and adore it if Lawrence Fishburne or Tracee Ellis Ross would shimmy on over and come and check us out on the set. Epic.

Yes! Yes! I wil be dancing my way out the door to the airport like this!
If that's not enough to entice you to follow to the #ABCTVEvent hashtag, you definitely need a defibrillator. I don't have that but I do have the goods on "Galavant," a new ABC musical comedy.

Hosted by Executive Producer Dan Fogelman of "Tangled" and "Cars" fame, Galavant will be coming to ABC in January and stars Joshua Sasse as Galavant, Timothy Omundson as King Richard, Vinnie Jones as Gareth, Mallory Jansen as Madalena, Karen David as Isabella and Luke Youngblood as Sid. 
Galavant is a musical comedy fairytale. This is going to be a fresh-take on comedy. Once upon a time, the dashing hero, Galavant (Joshua Sasse) lost the love of his life, Madalena (Mallory Jansen), to the evil King Richard (Timothy Omundson). Now, our fallen hero is ready to take revenge and restore his "happily ever after." But it won't be without a few twists and turns along the way.
And just added to the fabulous press trip slate is the fact that I get to tour the set of ABC's upcoming mid-season show Agent Carter as well as meeting actress Hayley Atwell, who plays Agent Carter.
Hayley Atwell plays Agent Carter in the Captain America movies, and she's now gracing us in a made for TV role as her character develops as an extension of the Captain America movies.  And I will also be interviewing Executive Producers Tara Butters and Michele Fazekas (also EPs on Resurrection) .
And last but not least, among the many things I will be doing in L.A., the big celebration with be on the red carpet for the Big Hero 6 premiere at the El Capitan and the after-party at the beautiful Yamashiro Hollywood!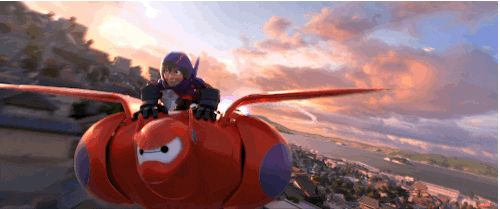 There is so much to look forward to in November and this is my early Christmas present not just for me, but to share in the newest shows, products and Disney upcoming events and attractions with all of you! You'll be hearing about it all right here on Cincomom.com 
Big Hero 6 about a Robotics prodigy Hiro (Ryan Potter) who lives in the city of San Fransokyo. Besides his older brother Tadashi, Hiro's closest companion is Baymax (Scott Adsit), a robot whose sole purpose is to take care of people. When a devastating turn of events throws Hiro in the middle of a dangerous plot, he transforms Baymax and his other friends Go Go Tamago (Jamie Chung), Wasabi (Damon Wayans), Honey Lemon (Genesis Rodriguez) and Fred (T.J. Miller) into a band of high-tech heroes. (In theaters November 7th)

Keep up with all the excitement by following the hashtags #BigHero6Event #ABCTVEvent #BlackishABC and #AgentCarter
 And follow me @KiaMorganSmith @TheCincomom

I'll be attending press events with Disney and ABC TV in November during the Big Hero 6 premiere. I'll be provided with an expenses paid trip to Los Angeles in exchange for my coverage about the events.  . As always, opinions and experiences are my own.